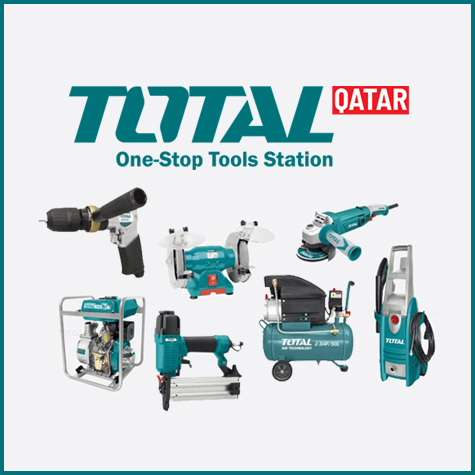 About

Total Tools - Qatar
TOTAL is a brand focus on top quality tools affordable. Unlike the world famous brands such as Bosch, Makita and Stanley, of high quality but too expensive, our idea is the top quality not only referring to the function, usability and appearance, but also the efficiency, performance and maintainability.
We never do any advertisement on TV, which means we save all unnecessary expense to bring the benefits to customers and make the top quality products cost-effective.
All TOTAL team are devoted in making TOTAL brand to grow into the world-class tools expert, TOTAL team are located in China. We are willing to find distributors overseas instead of setting up our own sales team.
We have great confidence to achieve success together with you in the future!